Places to visit around us, some suggestions
Cascina Allegria is centrally located to experience all Piedmont has to offer. The distance is short to discover places like Nizza Monferrato, Canelli, Asti, Alba, Barolo and Barbaresco. If you want some big-city life, Turin is not far away eihter. In addition to all this you can reach the Mediterianian sea, the Italian Riviera in 1,5 hours ore the Alps bordering to France. The possibilities of what to explore are endless. 
In a shorter distance you can visit our neighboring villages: Agliano Terme, Mombercelli, Moasca og San Marzano Olivetto and many more. These are possible to reach by hiking or biking.
Here's some information about some of these places:
Nizza Monferrato is one of the closet bigger towns, just a 10-minute drive away. It's also possible to reach by train. 
Nizza has several good restaurants, cafes and shops. Every Friday there is a marked and the third Sunday of every month there is an antique marked. There are also lots of different festival in Nizza during the year.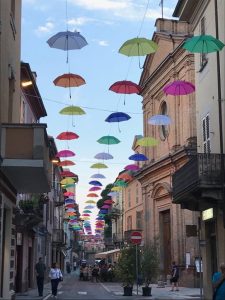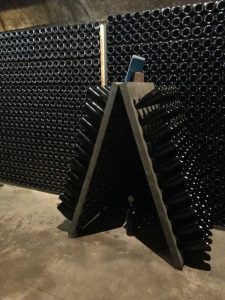 Canelli, also a 10-minute drive from Cascina Allegria, is known for the underground wine-cellars, UNESCO World Heritage sites. They produce wine in the Champagne method, the Metodo Classico and the famous Moscato d'Asti dessert wine. 
In total there are 4 wine cathedrals severeal kilometers underneat the city.  
For a tasting and tour in the cathedrals its best to book in advance, take a look at their webpages or ask us to help: 
Asti is our region capital and has about  76 000 inhabitants. It's a 20 minute drive from Cascina Allegria. Also possible to reach by train (about every hour)
For many the town is associated with Asti spumante, the famous sparkling wine made here. It's also known from the historical horse race, Palio and the food and wine festival, Festival delle Sagre Astigiane.
This is a bigger town with lots of cafes, restaurants and also a marked every Wednesday and Saturday. The city is well worth a visit.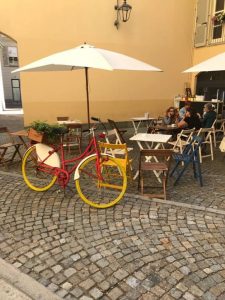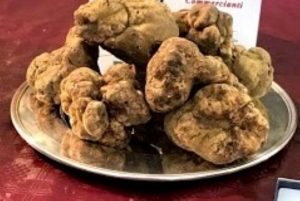 Alba is a very charming town with about 31 000 inhabitants. It's the capital of the Langhe region and well known for its white truffles, especially the trufflefair every autumn in October-November.
How about enjoying a glass of wine at one of the many cafes? Every Saturday there is also a big marked in the center. 
Barolo, first and foremost known for its fantastic nebbiolo wines, also known as the king of wines.
It's a nice little village worth a visit a 40-minute drive from Cascina Allegria. They also have a wine-cork and a wine museeum where it's possible to try some Barolo wines.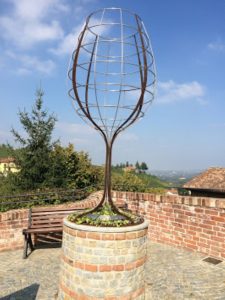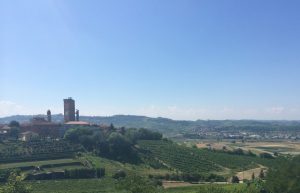 Barbaresco is about a 30 minute drive from Cascina Allegria. Also known for its world-famous wines made by the Nebbiolo grape. If Barolo is the king of wines, Barbaresco is called the Queen.
There is a church in the village which holds the enoteca in Barbaresco, here it's possible to taste and buy some of the famous wines.
There is also a nice tower, Torre di Barbaresco, open for visitors, which offers a great view of the area.